NQ - Micro Wedge
NQ - Micro Wedge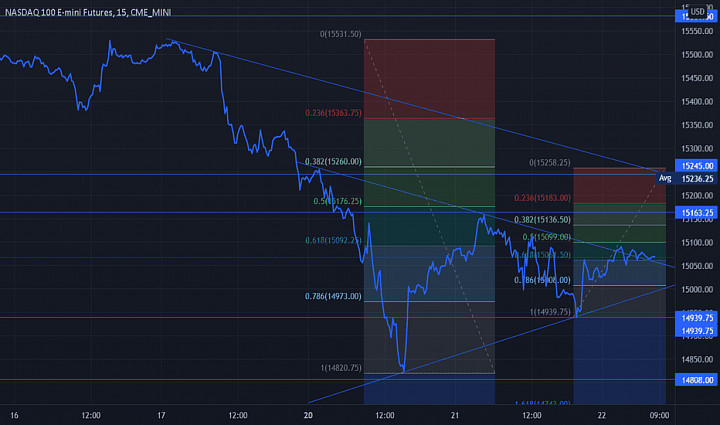 All eyes on the range, ask yourself...

Is the Price action supportive of a strong move
higher or lower.

The answer is yours to own.

We see AAPL correcting 15 - 22% from the Highs.

We will continue to Wedge out for the Break into
the FOMC today.

Media and Woods suggesting this is a Buy.

AARK picked up more HOOD... lower prices assured.