Understanding candles pattern in Wheat 1H chart
Understanding candles pattern in Wheat 1H chart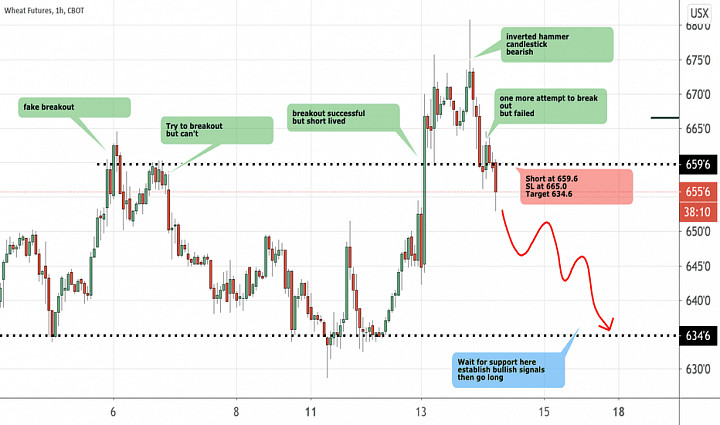 Reading chart is always backwards and forward looking in a sense. There will always be (except IPO stocks) historical patterns on different time frame to give you ideas where the price is heading.

In this case, it is quite clear where the support and resistance is. Once you identified it, you can then map it across the longer time frame like Day and week to know the bigger direction and decide if you want to go alongside and ride the main trend OR trade the shorter time frame based on the patterns shown. So, you can make money shorting on pullbacks, you can also make money going long when it is bearish .

Thus, using the words ' long or short is meaningless unless you map it across the time frame. One author can say long SPX500 in the long term and he is probably right and another might want to short it and he too can be right ! The important thing is what time zone are you trading on ? Are you comfortable with the risks that tags along ? If not , stick to what you know and not follow others blindly. Everyone has a different risk tolerance. Just like running a marathon is not everyone's cup of tea but most can take a 5 miles run on a leisure pace .

Be comfortable and not compromised in your trades.