ES Update 7/13 AH

ES Update 7/13 AH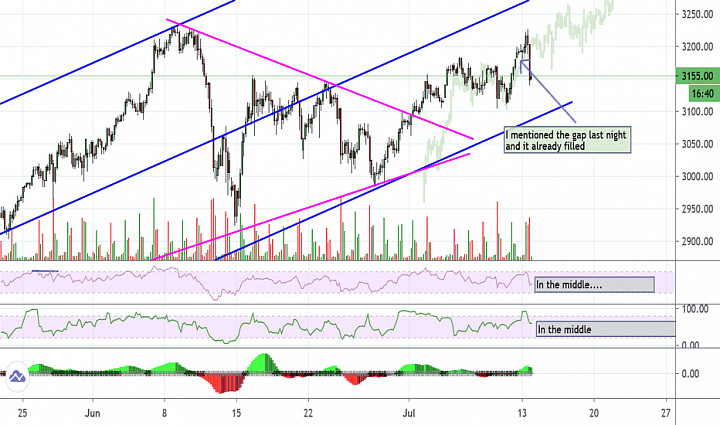 Quite the pump and dump today, I pointed out the open gap from last night and that RSI and MFI were overbought. Didn't trade today because I overslept and had some errands, but I don't think I would've predicted an afternoon tank like that anyways.

No clear directions for tonight, but I assume a bounce if this goes oversold. As I mentioned last week, I think bank earnings will dictate direction for the rest of the week.

BTW, I was right about the vaccine pump, lol.