NQ One hour, looking for bullish trend

NQ One hour, looking for bullish trend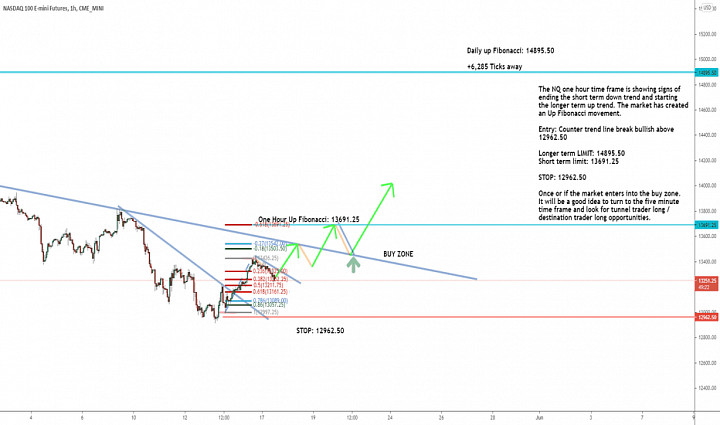 The NQ one hour time frame is showing signs of
ending the short term down trend and starting
the longer term up trend. The market has created
an Up Fibonacci movement.

Entry: Counter trend line break bullish above
12962.50

Longer term LIMIT: 14895.50
Short term limit: 13691.25

STOP: 12962.50

Once or if the market enters into the buy zone.
It will be a good idea to turn to the five minute
time frame and look for tunnel trader long /
destination trader long opportunities.