NIFTY BANKNIFTY Weekly Plan -09 NOV
NIFTY BANKNIFTY Weekly Plan -09 NOV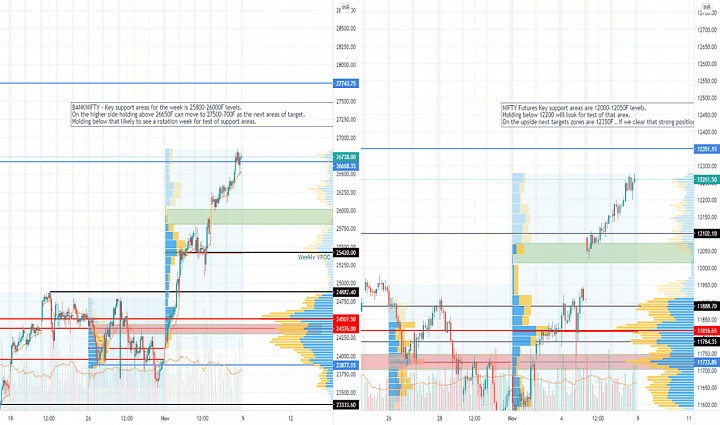 ----------- WEEKLY ANALYSIS NIFTY BANKNIFTY 09 NOV------------
#NIFTY
Futures Key support areas are 12000-12050F levels.
Holding below 12200 will look for test of that area.
On the upside next targets zones are 12350F , If we clear that strong positional targets of 12600F are on.

#BANKNIFTY -
Key support areas for the week is 25800-26000F levels.
On the higher side holding above 26650F can move to 27500-700F as the next areas of target.
Holding below that likely to see a rotation week for test of support areas.

- We use methods of Volumeprofile analysis for identification of key inflection points of the markets.
Further we use orderflow for execution refinement and entry exit decision making.