Updated View on Gold range

Updated View on Gold range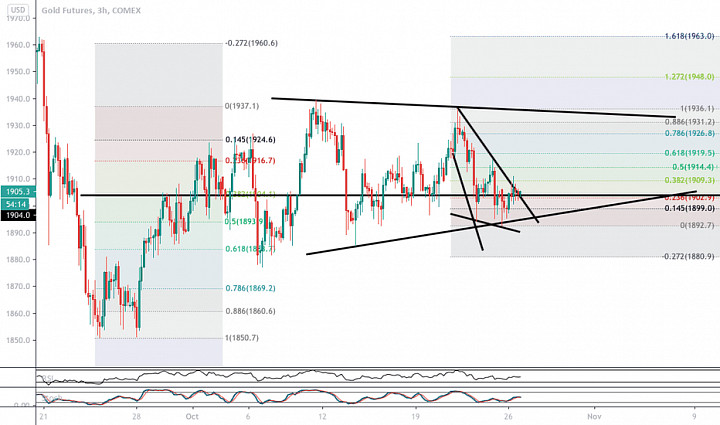 Updated view: I presented you guys with my last idea, a bear scenario to go down to the 1880 range on a bear extension. Volume is starting to look more favorable to Bulls, and I wanted to show the range and patterns that I have seen forming at this base. A sort of pennant , or flag with a broadening wedge or falling inside... It's debatable but prospective targets will will 1919-26 per fib. If support breaks on pennant , then previous idea to 1880 should make sense.

**Not indication for YOU to buy/sell**

Guide produced to help you make decisions.


Goodluck.