ES Revised Overlay

ES Revised Overlay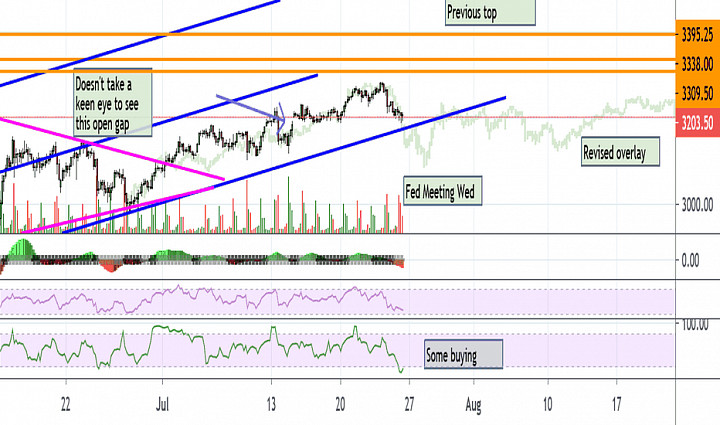 I revised the size of the overlay and shifted it to the left a bit to make it fit better.

In any case, I expect the market to dip on Monday and possibly into Tuesday pre-market then rally on the Fed or stimulus or vaccine or something. I always say that the market doesn't trade on news, except real news like inflation , taxes (including tariffs), interest rates, and QE . Apparently we can add unemployment to that because between unemployment rising and MSFT selling the news on good earnings we got a whole lot of weakness in tech.

Lots of bears predicting another huge tank, but I don't see it happening. The market still pumping stocks because they beat lowball estimates. Look at SGMS . In this messed up market, it's OK to lose money as long as you lose less than estimated. Market appears to be trading strictly on revenue and not earnings which is stupid. W and HD both have P/S of 2, but HD actually makes money.

BTW, for those of you who have been following me for a while, BBG went bankrupt like I said they would. Apparently the only thing that can tank a stock is bankruptcy.