MCX Gold Price Trend Analysis & Tips
MCX Gold Price Trend Analysis & Tips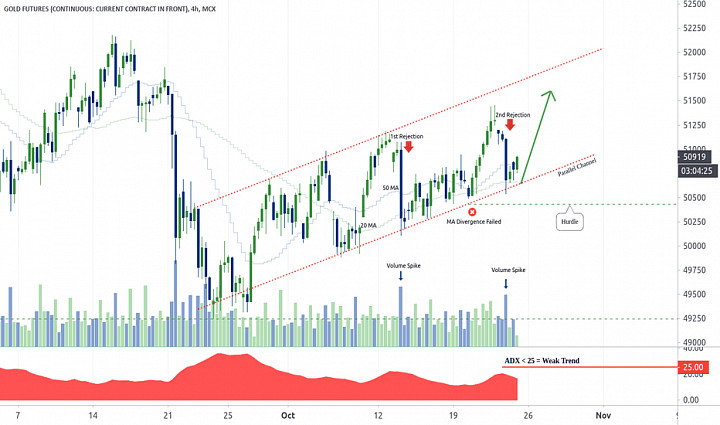 Gold is performing in the parallel channel from 22 Sep. Recently, the moving average has tried to crossover but failed. And volume spike is a direct sign of an uptrend. It's sharply moving forward.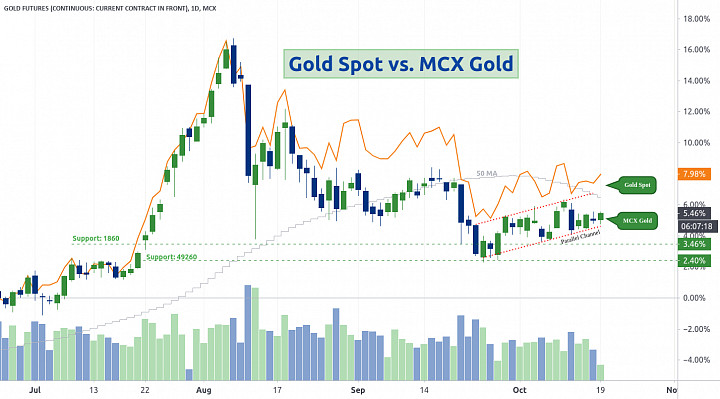 As I updated on Oct 19,
gold
is trying to climb upward after hitting the
parallel channel
. And if it remains in the
parallel channel
, we may see
51000 - 51500+
levels... And for the day traders, 5
0960 - 51130 - 51260+
levels.
Please note
parallel channel
breakdown is not the best place for a short. A better place for shorts is the hurdle line.
Here I have used
ADX
to identify the trend strength. Gold's
ADX < 25
means the uptrend is weak.
What will happen after a breakout of a

parallel channel

and hurdles?
I will update it in my next update of
Gold
.
If this idea is helpful to you, please leave a comment below and press the like.