Canadian Dollar - Short
Canadian Dollar - Short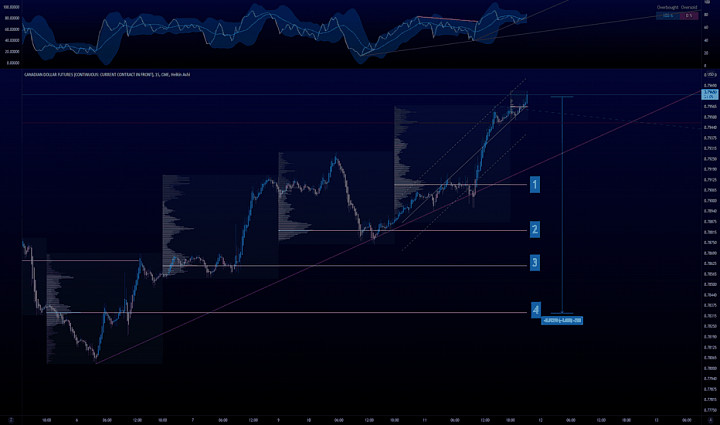 With four naked points of control below - which is very unusual it's safe to say the CAD has some backtracking to do.

Most likely they will be taken out all very quickly.

News bomb like a high CPI number might do the trick to send the DXY higher and the CAD lower.

Personally I am short in the futures marketing targeting the last VPOC.