DXY US Dollar Index forecast, Sell Bounce, Target 77.07

DXY US Dollar Index forecast, Sell Bounce, Target 77.07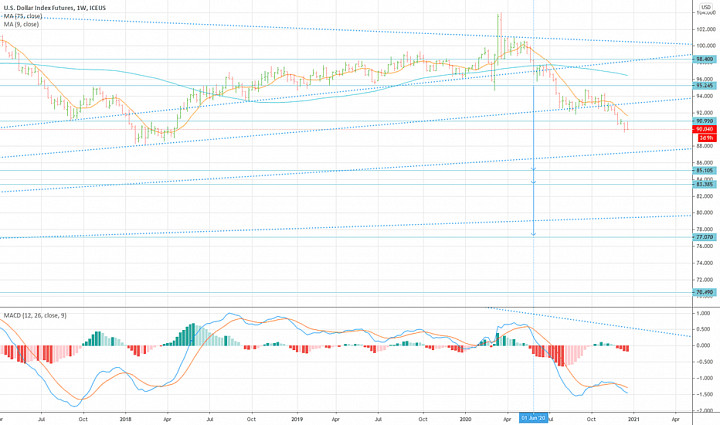 ICE:DX DXY US Dollar Index
Trade : Sell Bounce
Entry : 92.5
Target : 77.07 (15.43, +16.68%)
Stop : 95.24 (-2.74, -2.96%)
Posted on Tuesday, December 22, 2020

Note : The dollar index ( DXY , ICE : DX ) is expected to continue to fall and fall. There seems to be no strong support lines to stop its falling. We may guess, as supports, 85.10, 83.38, 77.07 and 70.48. Resistance could be 95.24.

Is the US dollar still alive?
Or, is it already dead?
US dollar is still alive but barely breathing. Probably, there will be a dollar crash next year. It would be very severe, so it would make people dumbfounded. Even now, the value of US dollar itself is constantly falling and falling. We should see this.