NQ Bullish harmonic DLeg Complete!

NQ Bullish harmonic DLeg Complete!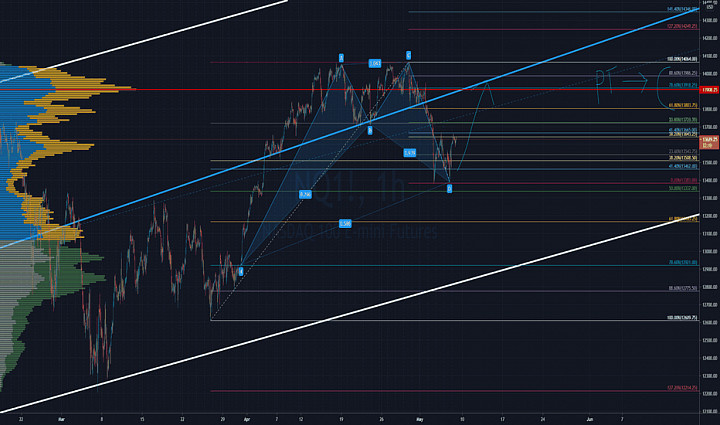 Yesterday we were watching for 1 of 2 things.,...either a heavy break at the 13400 support level down to the 61.8 around 13200, or a heavy D Leg completion of the Bullish Harmonic that was in the making. We got our bullish D Leg with a nice rally at the last part of the day. Im expecting some consolidation....but intraday PT from the longs at the lows yesterday will be the Blue Line if all goes according to plan. Stops are well in profit already with a 50% position remaining. Lets see how long her legs are today.