Week 39: Opportunistic Short on FCPOX 2020

Week 39: Opportunistic Short on FCPOX 2020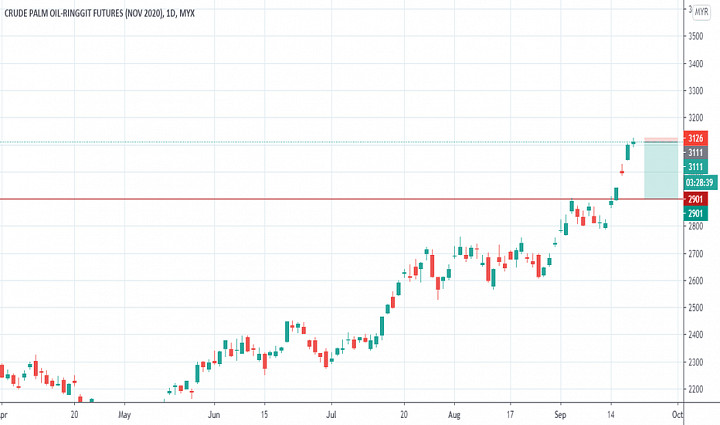 Week 39: 21 to 25 September 2020
FCPOX 2020 analysis
Despite the bullish momentum is very strong, personally we can short FCPOX2020 with a very good Risk Reward Ratio.
We only need to risk RM24 to get RM336, that is 14R.
Again, this is a risky move as we are trading against the trend, but, this is a worth trying.

Here is my personal trade:
Sell at market now RM3,111
Stop Loss at RM3,135
Take Profit 1 at RM3,000
Take Profit 2 at RM2,900
Risk Rewards Ratio = 14R

Disclaimer:
The analysis above for educational purposes only, I do not responsible for your losses. Please adjust your own lot-sizing according to your appetite.
If you are benefiting from my trade opinion, please buy me coffee .
As always, move your SL when you are in the profit zone.