S&P500 Weekly snag

S&P500 Weekly snag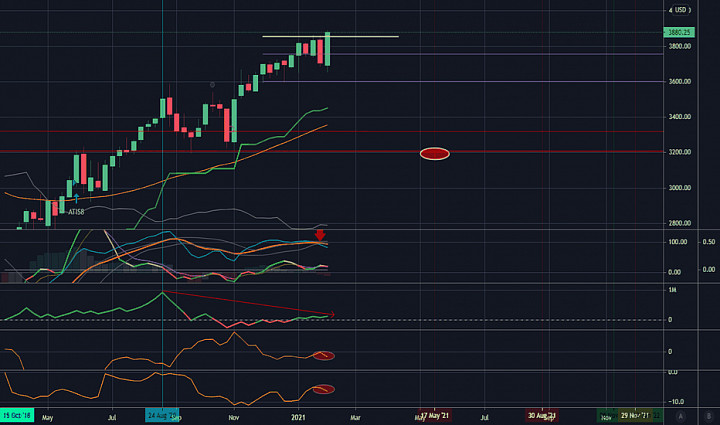 Last weekend's analysis expected a bearish week to follow but it turned out quite the opposite.
Instead a candlestick sandwich was formed with a larger bullish candle, breaking out of the resistance level .
While this may appear bullish , MACD crossed down with gusto, and Relative Price Momentum is down despite a large up candle. Volume divergence is also apparent since August 2020 (third from bottom panel)
Ominously, both the Net Non-commercial and Net Top 8 Trader Interests have bearish divergences, as well as a clear reduction in holdings despite a huge up week.

IMHO, too many signals telling... Still maintain that there is an underlying pullback, else a massive melt-up. The former being favoured at this point.