Bearish Butterfly starting today?
Bearish Butterfly starting today?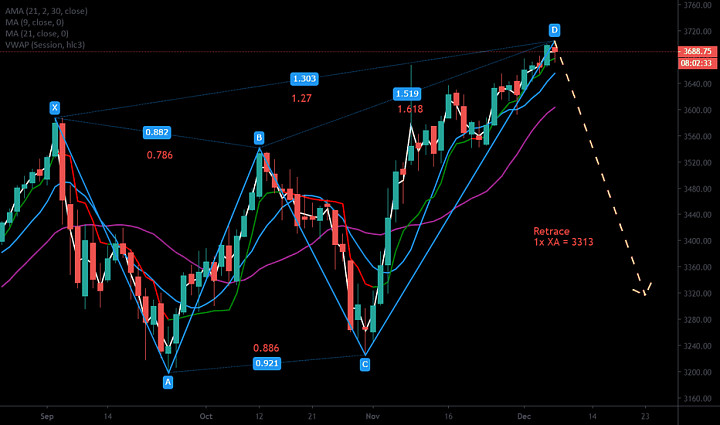 The market has gone up on hopium of stimulus. Every time media talked about stim , the algos pushed the market up like crazy regardless of measurement. I mean, how much is the stim? How much should it impact the price? etc. It did not matter. Just push the price up. The problem now is when stim is confirmed (or not) for whatever amount, how will we determine that the stim was enough to justify the current price. Sell the news? I think we resolve this stim issue soon and then market will not have any other place to go but south.

A fantastic butterfly in the charts. Ratios are excellent. It should start turning down shortly. Butterfly patterns have XD as 1.27 or 1.618. We are already at 1.27 and if we don't turn around now, the next opportunity is at XD = 1.618 fib of XA at 3821 or so.