NQ=F keep pushing higher as negative divergent extends
NQ=F keep pushing higher as negative divergent extends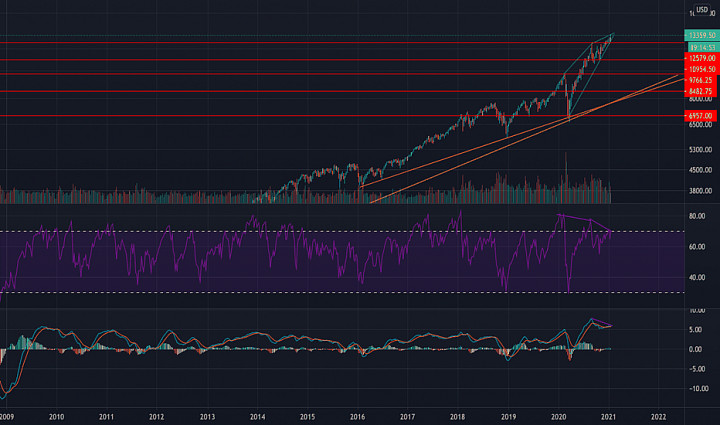 Here is the daily chart of Nasdaq 100 e-mini Future. Despite of what's going on with macros, it keeps pushing higher day after day. I am just waiting to see the catalyst and a signal to enter a short trade. ES=F has a very similar posture as well. I also added support levels which will likely to produce some reactions as well as upsloping trend lines . Yellow trend line is from the 2008/2009 Great Recession. Given the put to call ratio, extreme euphoria, and extreme bullishness in public sentiment, I expect down move to be very fast and swift.

Am I right or wrong? Only the time will tell....

Have a good trade, everyone.

T.