Gold - When to get Long ?

Gold - When to get Long ?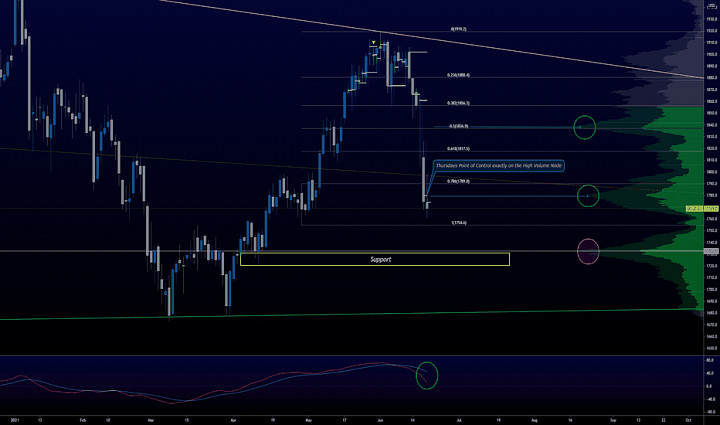 There are three High Volume Nodes ( HVN ) which are highlighted - these are the top locations to buy/sell in 2021.

Working from the top - it represents a 50% Fibonacci retracement , which is interesting.

The second one, is where this past weeks drop stopped - EXACTLY on top of it. The daily Point of Control was there too.

The last one is where potentially where the bottom is - its also a Point of Control on this timeframe, however the other two HVN's are close.

The stochastic suggest that the move down move is not over yet.

Mostly likely a temporary bottom will be put in, to lull the lambs and then price will be pulled down last HVN before moving back up.

Shown at the bottom in green is auto trendline at about $1680 this of course is possible - if this breaks then price will likely collapse.

This will take more than a day or two, this process most likely take weeks.