Silver H1. Waiting on wave 5.

Silver H1. Waiting on wave 5.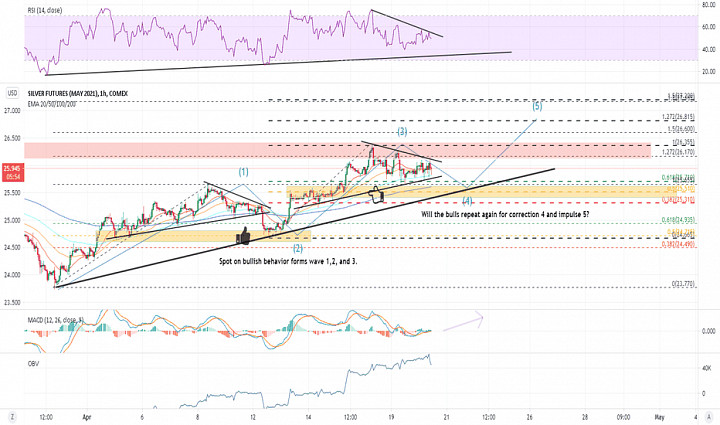 Will we see wave 5 as shown on the hourly? I see price behaving as nicely as it can reasonably be expected.

I'm a terrible buyer. I'm a smooth operator when the market is selling off, but I am miserable when it comes to buying. The low wicks used to gas up the market always, and I mean always, take me out. I have them placed as low as I can, but for the life of me, I can't make the win rate viable to take the horizontal zone setups. Which is why I typically revert to buying and selling line-breaks, but c'mon I really want to be a horizontal zone trader. It seems so relaxing. It's basically the trading version of the pearly gates if you ask me how I think it would feel.

This setup is terrific for me, I know there's a big volume of selling pressure above, but I think that there could be another impulse up, and I'm willing to let the market prove me wrong. I believe this so strongly that this is the type of trade that I would be tempted to execute without a stop loss. I'm aware that entertaining that idea will eventually send you back to wherever you came from, so I should probably just look for a market that's already broken out of its' range to trade, but keep one eye open on silver .