$GOLD WHATUP #GOLDBUG S?? LOOKING STEAMY HOT BULLISH! more TF
$GOLD WHATUP #GOLDBUG S?? LOOKING STEAMY HOT BULLISH! more TF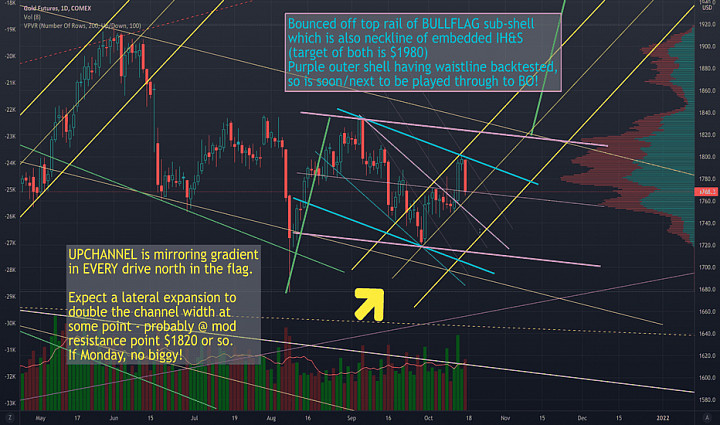 So wassup with GOLD? Everytone was keen for a big upmove, myself included.

So let 's zoom out: BULLFLAG. Ir's climbing out of it. SHould be out within a week or two. But expect a solid bounce MONDAY. If it wants to go sideways and duplicate taht upchannel at some point, that's expected. But prob at 1820 or so on exit fro the bullflag.


I didnt show it, but it's bouncing off RSI50 on the D.