ES Correction & Potential Bounce Levels
ES Correction & Potential Bounce Levels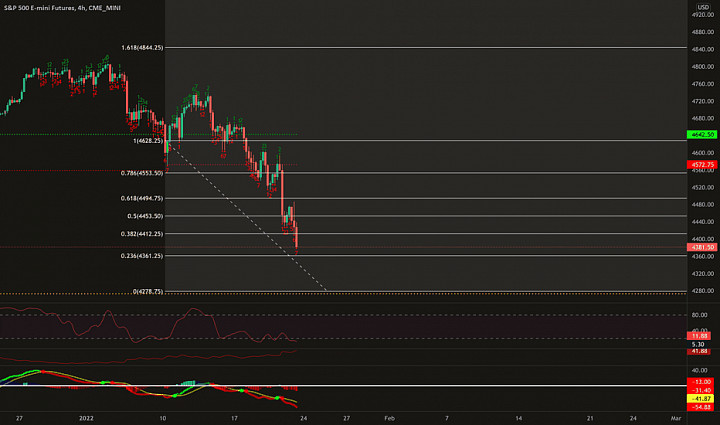 We have been in a recent downtrend on $ES $SPX and a lot of traders are probably wondering where the bottom will be. A break back up toward 4553 and a hold above 4565 would signal that we have bottomed in the short term. That would not necessarily mean the bounce wouldn't fail to retest the lows but here are some potential bounce levels.

Fibonacci levels near 4361, 4278 and lower support zone below October lows near 4170-4180. This would be considered an extreme target and unlikely to reach in the short term. However with recent political headlines and the market having a risk off nature, no one really knows where it will bottom.

Thanks for following and watching. Feel free to comment and share. Stay tactical and stay safe.