Bitcoin CME Futures (BTC1!) - March 30

Bitcoin CME Futures (BTC1!) - March 30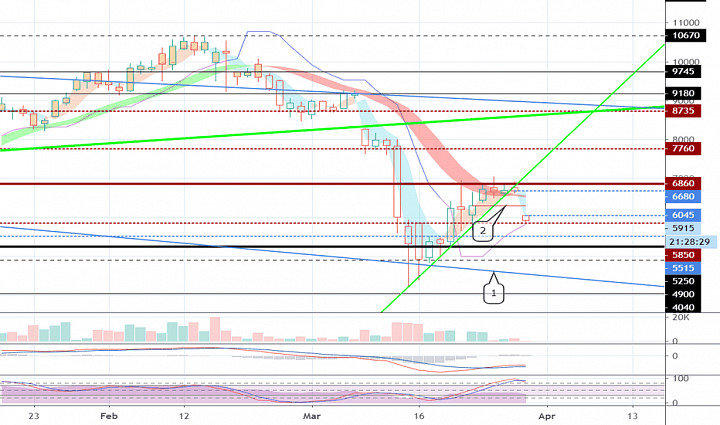 There was a huge downside gap.

It must be supported at the incredibly important 5850.

If it goes down, it is possible to touch the downtrend line (1).
In the middle, you can see a rebound or sideways flow at points 5250 and 4900.

If you get support and rise at 5850, you need to make sure you can rise above 6680.
In addition, it may fall after rebounding to the 6300 point.

----------------------------------------

Most altcoins are affected by the flow of BTC and are gradually losing power.

In this case, you need to be careful about altcoin trading.
We believe that the altcoin must have a lower USDT dominance in order to gain power.

Before trading altcoins, it is recommended to check the flow of the USDT Dominance Chart and the BTC Chart first.

USDT dominance chart.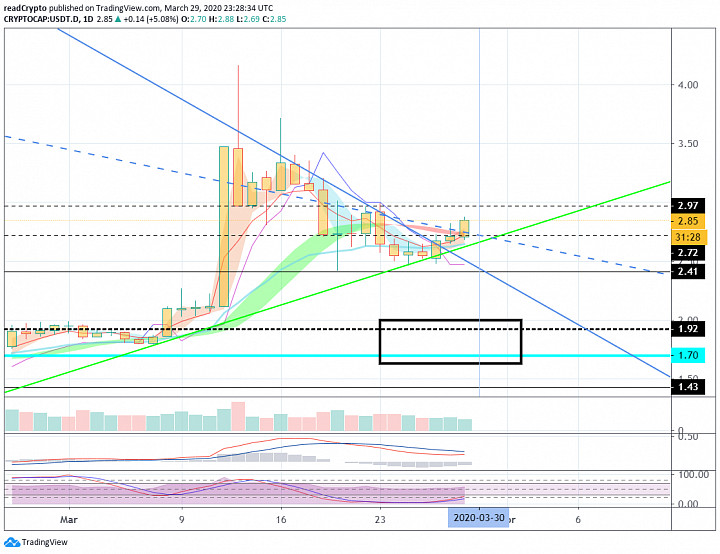 As the USDT dominance rises, you can see that the money is running out of the coin.
USDT dominance should fall below 1.92, and if it falls below 1.70, I think it is very likely that alt coins will rise.
----------------------
Even if it's annoying, please click "Like".
If you click "Like" a lot, we will update it immediately when there are any unusual features.
Thank you.