Indecisivness and Irregularities

Indecisivness and Irregularities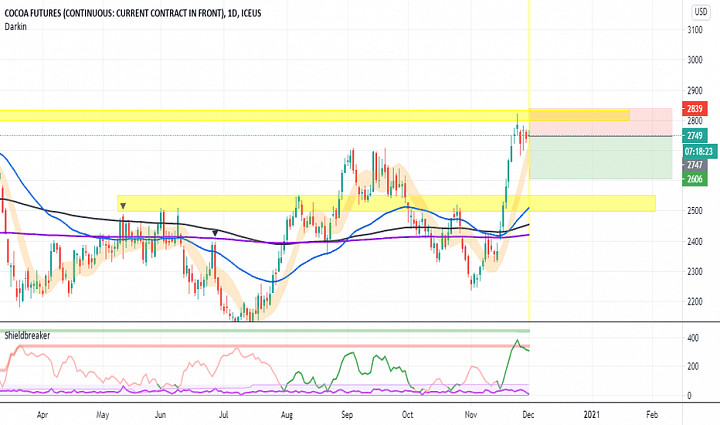 Cocoa usually begins falling by the end of they year. With the exception of 2018, there has been either a downside consolidation or flash crash in the recent yeats. Something has trigerred massive growth it November which is not common. Shieldbreaker indicator which measures distances almost made a new green high. I would expect that between February and May.

The growth is clearly created by fundamentals. Lack of supply, clashes between processors, companies not paying farmers among recent news headlines. Since 24th November, there has been no more buying and it seems the price made a beautiful dumpling top.

Watch your position though. Even though recent years favour shorts, the price has historically been higher and the downside seasonality idea is made of only the last few years. Considering 15y or 30y averages in these months, the price used to be be bullish in Nov/Dec.