SOYBEAN OIL

SOYBEAN OIL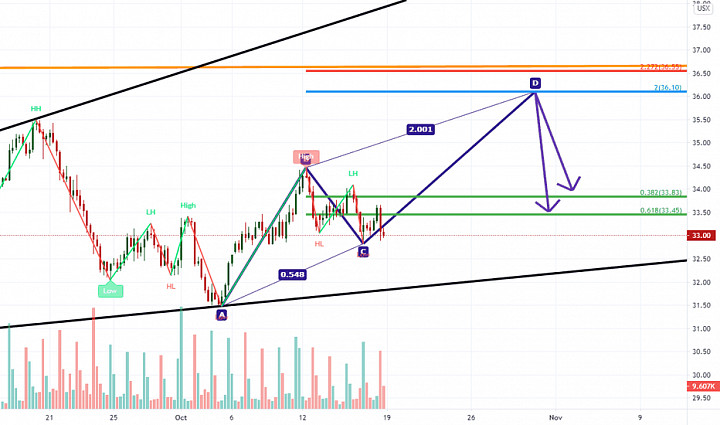 Hello there, this is the POV of mine.

Sell stop limit at the blue line, red line above is for my SL decision.
Another thing, i might wait for the confirmation before entry. And gonna wait at the green line for taking profit.

This is not a buy call, just a 2 cents POV from mine. Analyze and trade at your own risk.

Anything you can pm me or drop your thoughts below. Let's discuss !

Follow my fb page at : Lami Academy for fb live session every weekdays (1245pm & 11pm)

All the best traders !!!