S&P 500 Shortening of the thrust with pending reversal to go up

S&P 500 Shortening of the thrust with pending reversal to go up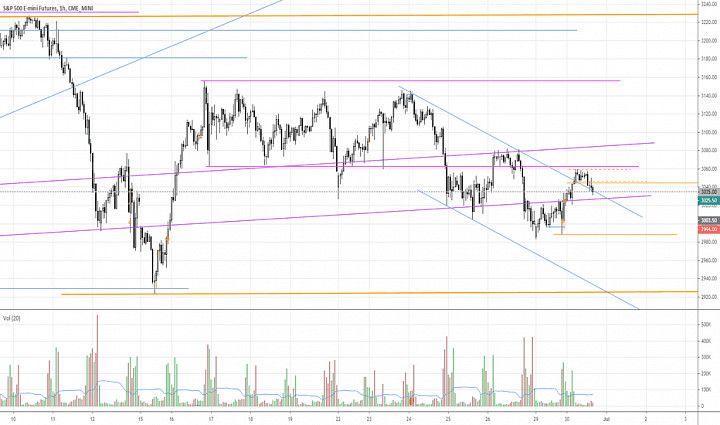 S&P 500 futures tested the non-RTH low from yesterday and rallied up to close at the high. It broke out from the H1 down channel and currently retest the supply line turned support. A down swing is expected to have a test before initiating a change of character rally, possible forming an apex formation.

Check out the video for a complete walk through of the daily market analysis of S&P 500 futures (ES) for 30 Jun 2020 trading session. In this video, I am going to show you the market recap on the last session, plus a trade review in the M3 timeframe (including entry, exit and the rationale behind). Going forward, I will cover the bias, the key levels to pay attention to, the potential setup for the US session later.

I encourage you to watch my daily market analysis video yesterday if you haven't in order to better relate to the market recap and the trade review.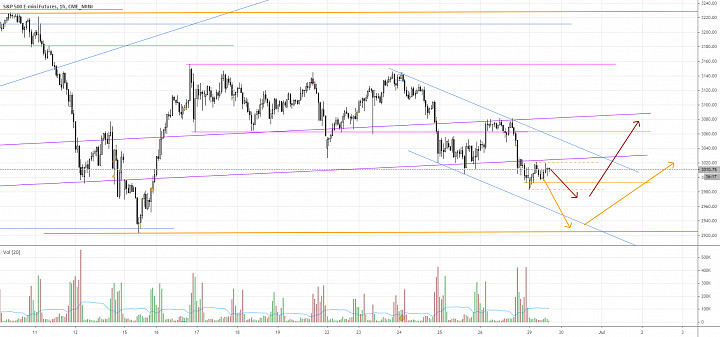 18:01
Bias - neutral (Day trading);
bullish
(long term)
Key levels - Resistance: 3080, 3060 ; Support: 3020–3040, 3000, 2925
Potential setup - Look for a test of the last hour bar (3020–3040)or 3000 from yesterday to long on reversal. Or a test of the 1pm candle (3042–3057) to short.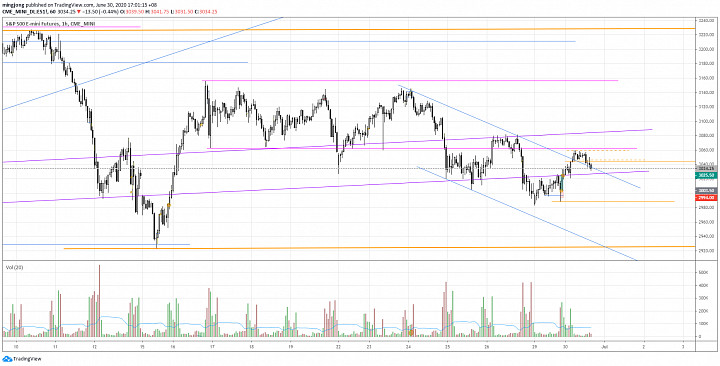 Disclaimer: The information in this presentation is solely for educational purpose and should not be taken as investment advice.