MCX Silver Trading Strategy for the Intraday Traders

MCX Silver Trading Strategy for the Intraday Traders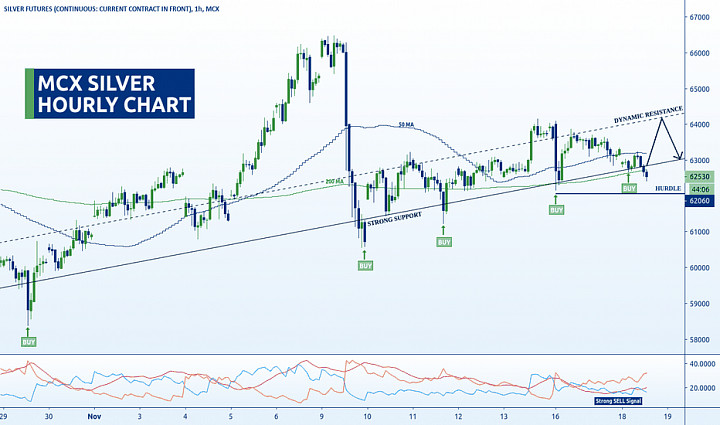 Silver is growing slowly. According to this chart, silver is trying to move upside from the strong support trendline. It's a potential reversal point based on a support trendline.

Currently, it has broken a strong support trendline. We have chances to see a tail, fakeout, or excess here. That can be up to a hurdle. And the hurdle breakout is a direct sign of a downtrend.

After all, 200 MA is recommending further advance here. So, we can pick the silver mega lot for the targets of 63000 - 63360 - 63660 - 64000+.

Safe traders can wait for a 50 MA breakout before entering as well.