CME GAP
CME GAP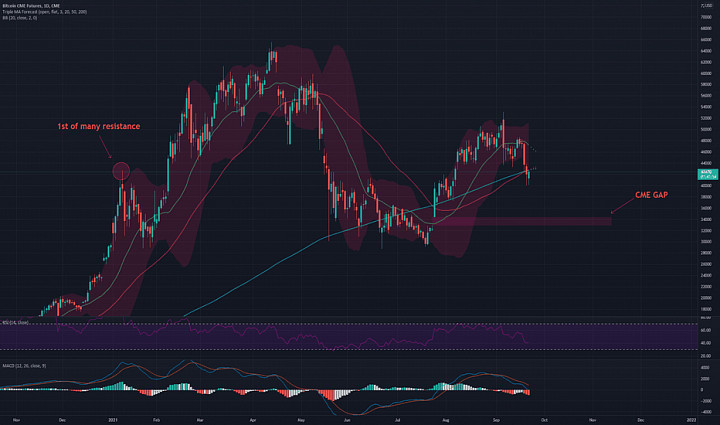 I have been assuming this CME gap at 34-32 would fill at some point and it is looking like it might be soon.

That said, I am holding my HODL stack and will not sell - still in all longs from the knife catch yesterday but SL set to 41,000 on the lions share of betting stack.

Even though this is a call for lower prices I am leaving it neutral because I don't short the most volatile asset on the planet after a massive swing down so I am just looking for long down to 34k which would just be a higher low from 29k and set the stage for S2F model.

Also... lets see how the boomer market opens today which will probably be telling for short term direction.

Good luck to everyone! This market is awesome.