NQ1! NAS100USD 2021 OCT 25 WEEK
NQ1! NAS100USD 2021 OCT 25 WEEK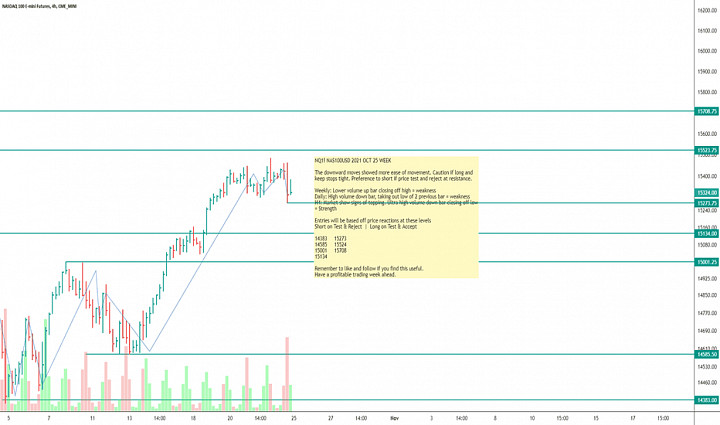 NQ1!
NAS100USD
2021 OCT 25 WEEK
The downward moves showed more
ease of movement
. Caution if long and
keep stops tight. Preference to short if price test and reject at resistance.
Weekly: Lower
volume
up bar closing off high = weakness
Daily: High
volume
down bar, taking out low of 2 previous bar = weakness
H4: Market show signs of topping. Ultra high
volume
down bar closing off low
= Strength
Entries will be based off price reactions at these levels
Short on Test & Reject | Long on Test & Accept
14383 15273
14585 15524
15001 15708
15134
Remember to like and follow if you find this useful.
Have a profitable trading week ahead.