EURO STOXX WEEKLY OUTLOOK

EURO STOXX WEEKLY OUTLOOK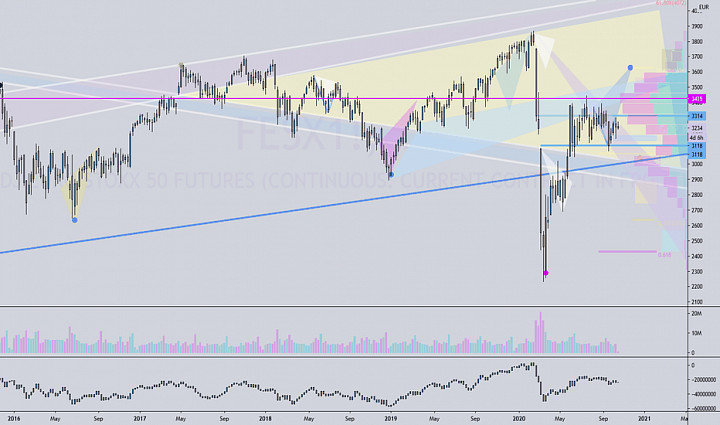 FESX EUROSTOXX FUTS
Weekly
Euro Stoxx like the DAX continue to show the same sideways indecision irrespective of the US EQUITY market. We continue to wait for BREXIT EU discussion for potential catalyst to give these markets direction

Technicals on the weekly point to a GAP RISK point of interest at 3118
This would give only trigger with a breakdown through 3243

Alternatively we need to see a 3435 retest for upside scope to retest ATH . BREXIT and Stimulus likely to play a key role in direction moving forward.