Pre-market, Monday, April 12, 2021

Pre-market, Monday, April 12, 2021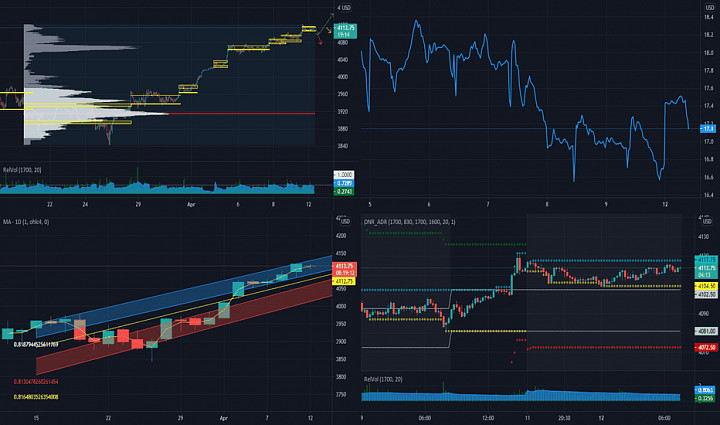 Good morning Traders!

Here is pre-market state for today:

20 days trend: Up, and getting stronger and more reliable.

VIX: 17.3. We have now a higher level, wich is kind of not directly related with what has been happening in the market.

Market:
After a final push on friday, we entered what seems a new VA that has been developing overnight. From here, these are the three options I see, with more chances of happening.

1.-Market trace back to the new VAL, and from there, we brake free to new highs.
2.-Market do not breaks higer, but instead, balances around the new VA.
3.-Market fianlly fails, and goes to lower levels.

For the moment, I'll be waiting for a come back to 4096.25 to go long. Wrong at 4081. TP 4141.75.