S&P500 retracement

S&P500 retracement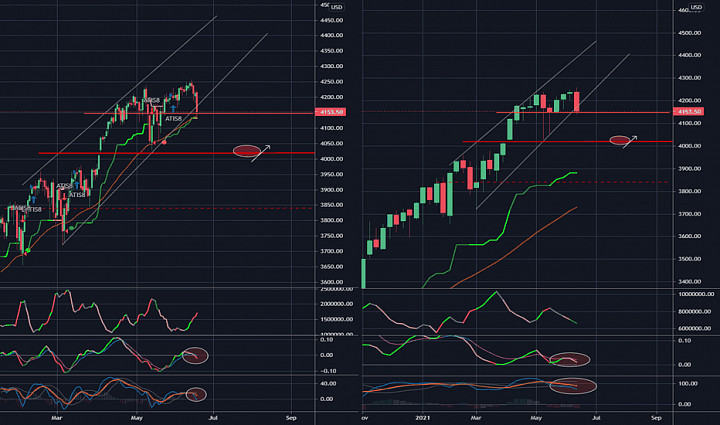 The next 2-4 weeks should see a decent 5% retracement of the S&P500 .
Broken down of supporting trend line , Daily and Weekly indicators turning down, suggest very strongly a retracement is overdue.

Am not expecting it to be very deep, targetting 4020, or worse case, 3840.

Thing is, look out for the upside...