Natural Gas LONG
Natural Gas LONG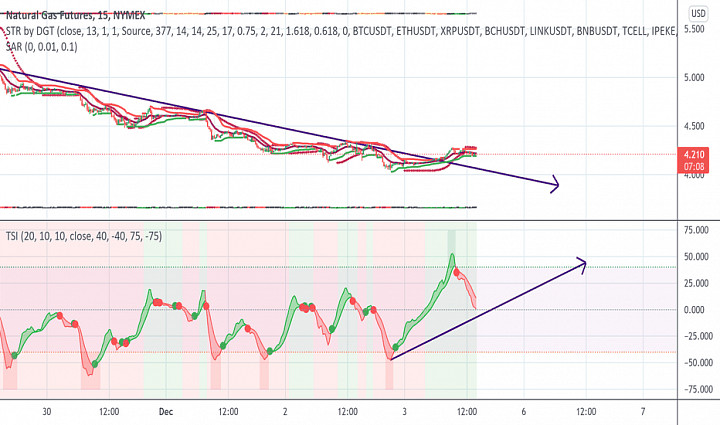 News:
The US benchmark for the price of natural gas was in recovery mode on December 3 after falling significantly over the last four trading sessions.

The January gas delivery contract at the US Henry Hub was up 3.6% as of 12:25 GMT to trade at $4.20/ mn Btu . The benchmark, however, lost 25.5% over the previous four trading sessions.

The latest natural gas weekly report from the US Energy Information Administration shows working natural gas stocks are 10% lower then year-ago levels and 2% lower than the five-year average through 2020 for this week.

Moderate weather for the continental United States, however, has kept Henry Hub below recent highs of around $6/ mn Btu . The National Oceanic and Atmospheric Administration in its latest monthly forecast calls for above-normal temperatures across most of the Lower 48 states.

In the more immediate forecast, the National Weather Service said to expect record-breaking high temperatures for this time of year for parts of the country, though the Northern Plains and Upper Midwest could see heavy snow during the weekend.