NQ! Update - AMZN Extravaganza
NQ! Update - AMZN Extravaganza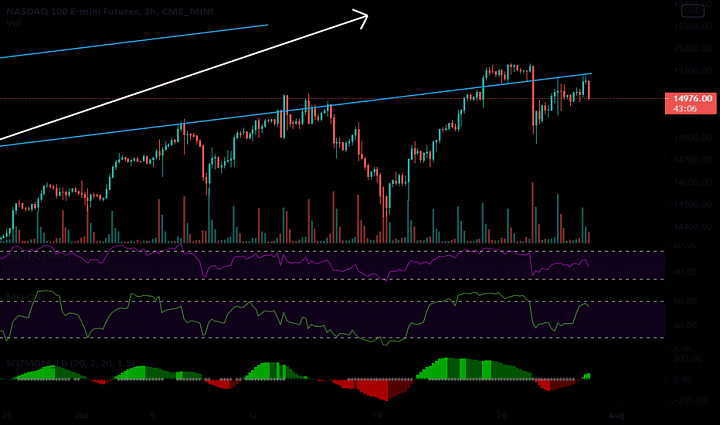 Tickled my upper trendline again today. MFI practically hit overbought.

Cannot remember the last time AMZN missed top line, but declining EPS Q/Q is the real killer here... Will wait to see how guidance is but it probably won't be good. Stimulus has run its course.

I am not predicting a very strong buyup on AMZN tomorrow, and tech will suffer because of it. In NVDA and AMAT shorts atm. May add if there is no gap down but that seems unlikely to me.