ES Update
ES Update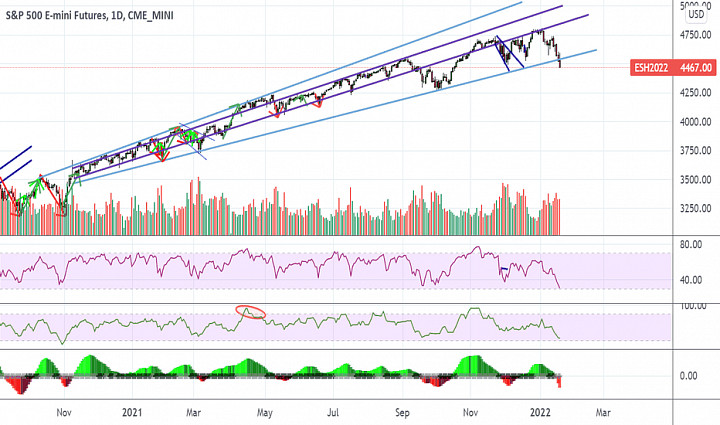 Well, ES just broke the lower trendline of this megachannel we have been in.
RTY broke support.
NDX broke 200DMA
AAPL tanking
NFLX looks like crap AH

Everything is bearish , but indicators show tomorrow should be a drop and reversal like last Friday. Then again next Monday could wind up like this Tuesday, so no long positions until next week.

Don;t get carried away buying the dip, it's a long ways down, and much like today, expect some whipsaw and complete change of directions.