Gold - Bullish Momentum Divergence - Buy the Dip?

Gold - Bullish Momentum Divergence - Buy the Dip?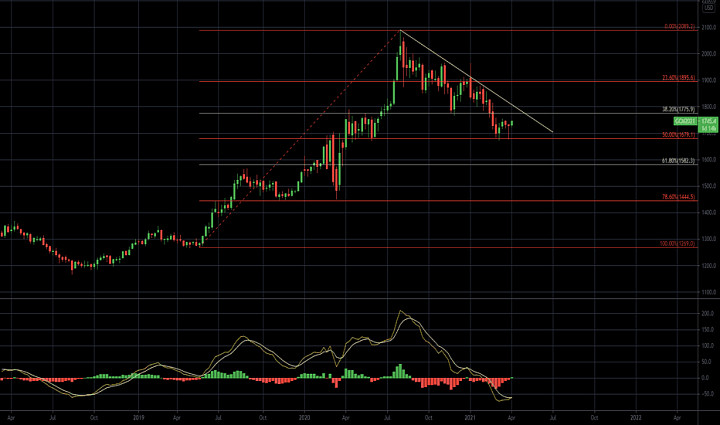 With Bitcoin and cryptocurrencies being all the rage at the moment, there appears to be subdue interest in gold and the precious metals space as a whole.

Being the contrarian that I am, that peaks my interest, looking over at the spot gold market, I noticed a clear bullish momentum divergence on the daily chart .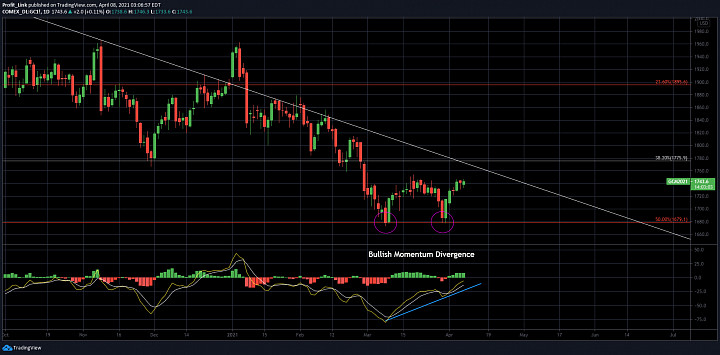 Switching over to the weekly chart we can see that we have retraced 50% of the total move higher from the runup in late May/ June 2019, needless to say this would constitute a "buy the dip" moment.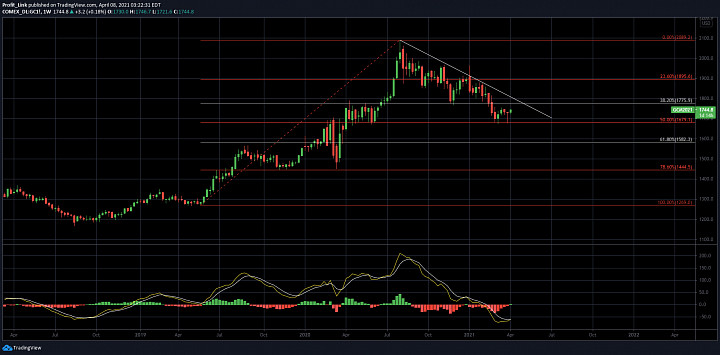 A breakout above the downward trend would equate to a fulfillment of a 'cup and handle' pattern on the monthly chart.
The real question you need to ask yourself is, do you believe that
gold
will continue to languish despite the dramatic government spending across the globe? With
inflation
being rightly recognized (finally) by the mainstream press,
gold
WILL attract inflows of capital as an
inflation
hedge, my hypothesis being that the latest drop in precious metals (the spot market that is) was orchestrated by some well known banks *cough
JPM
cough* in an attempt to divert capital away, this (among other reasons) contributed to greater inflows into the crypto markets, causing a performance disparity, which furthered the inflows into crypto.
Will crypto continue to perform very well? it is quite likely, however
gold
just needs to lose the so bad.
-TradingEdge