The Ghost of the Dotcom Bubble Returns 9/2/2020

The Ghost of the Dotcom Bubble Returns 9/2/2020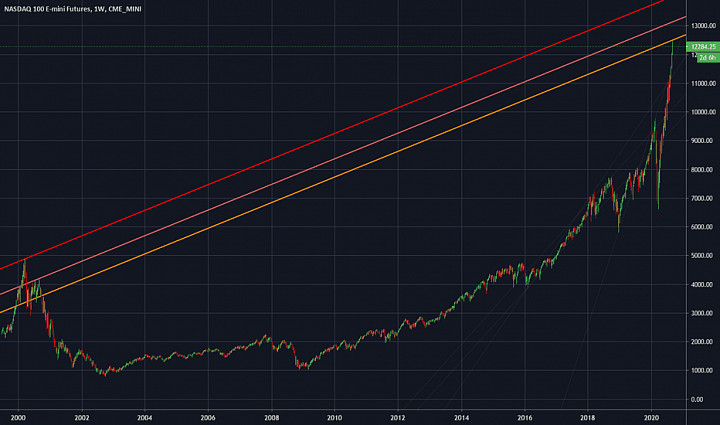 NQ at the weekly view.

Honestly, I was fooling around with the NQ chart from a historical view. I accidentally stumbled upon certain angles from the Dotcom Bubble.

It seemed that the Dotcom Bubble operated on a brief channel long ago. However, when I extended the lines to 2020, I've noticed that it coincided to today.

I still have to refine the lines. However, if they work, I might have accidentally stumbled upon the ghost channel of 1999-2000... and they might provide clues to where the next historical resistance is for the NQ.

If this doesn't work, then there is one last RSI resistance on the NQ right now and it's holding so far.

Then again, this is the NQ. It's basically the Mad Hatter (Alice in Wonderland).