Crude Oil - Technicals Alone

Crude Oil - Technicals Alone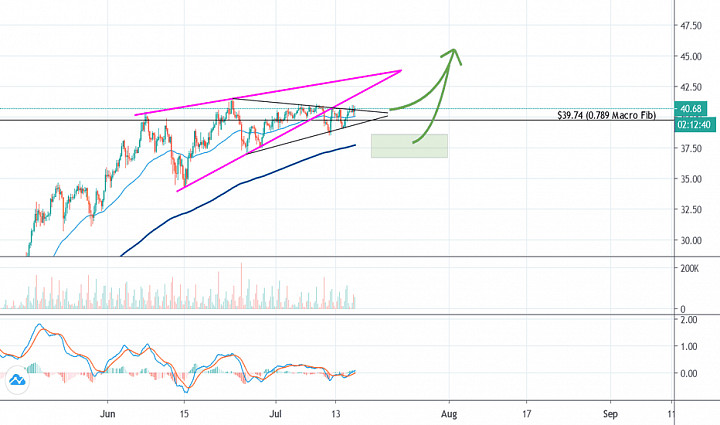 There's too much noise. Covid lockdowns, vaccine hopes, China trade retaliation, etc.

Technicals:
There was a break out of the wedge that most traders have drawn out however, I think it's more likely price breaks back down in order to build momentum for the next move higher. Ideally, there could be some good buying opportunities around the 200 EMA on the 4hr chart.

If I'm wrong then I'd like price to break above the previous high, $41.63, before I start buying.