S&P 500/SPY Move down to continue!
S&P 500/SPY Move down to continue!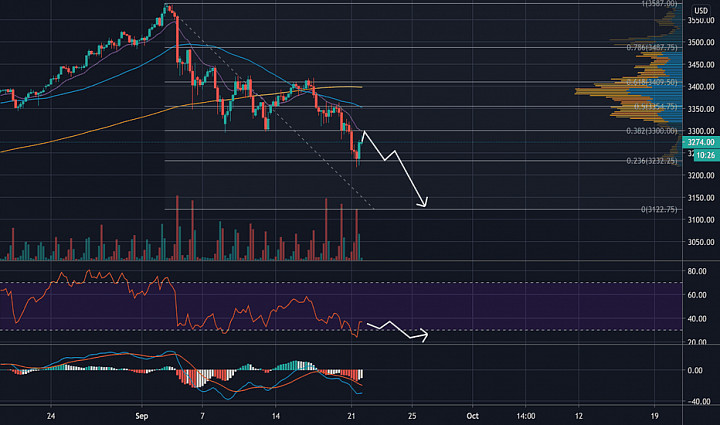 $SPY / $SPX


Today's price perfectly bounced from the 0.236 Fibonacci retracement levels. $ES_F S&P futures are hovering around a moderate resistance level of the 15 EMA and 0.382 Fibonacci retracement level which is around $3300. It's important to note we're still in a downtrend for the past almost 3 weeks. The price has constantly been rejected at the 15 EMA , 50 MA and Fibonacci levels. Thus, I expect the pattern to hold and expect to see a downward movement soon to around ~$3122 levels.

If we see a break of $3300 I'd expect to see a price of $3350 and possibly $3400 to trade.

Please share your thoughts. I love to learn and have a healthy discussion!