FCPO - Road to 3400 and Above..

FCPO - Road to 3400 and Above..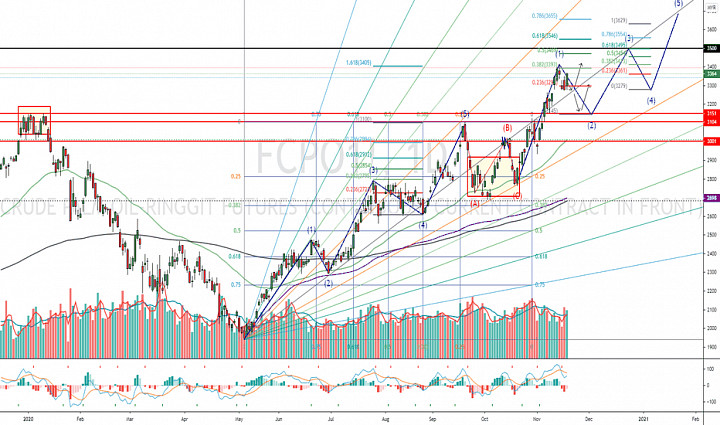 Palm hit a one-week low in the previous session, after three straight sessions of losses.

Meanwhile...
The benchmark palm oil contract FCPOc3 for February delivery on the Bursa Malaysia Derivatives Exchange gained 16 ringgit, or 0.49%, to 3,295 ringgit ($803.17) a tonne during early trade.
.
.
For some reason..

1- The world's largest producer of crude palm oil , warned on Tuesday that its fourth-quarter output would be hit by uncertainties over the weather and COVID-19 curbs.
2- Investors are now looking at Nov. 1-20 export data from cargo surveyors due Friday, after shipments during the first half of the month fell between 11% and 14% from the same period in October.
3- Dalian's most-active soy oil contract DBYc2 rose 0.5%, while its palm oil contract DCPc2 gained 0.5%. Soy oil prices on the Chicago Board of Trade BOc2 were up 0.2%.
.
.
In terms of market ..
1- Asian equities were set for a sluggish open on Wednesday, tracking a lower Wall Street session as concerns over rising coronavirus cases and fresh lockdowns dampened the euphoria from vaccine trial breakthroughs
2- Oil prices fell on Wednesday after a bigger-than-expected build in U.S. crude stockpiles stoked fears for weak fuel demand and a potential supply glut, but hopes that OPEC and its allies will postpone a planned January increase to oil output braked losses.

As I mention in my previous post. How and Why it can reach to get a higher price....
Is it possible to hit 3400 and sustain above 3000 per tonne???? Hell Yeah!!
.
.
Till Then, Happy Trading & TAYOR

Stay safe everyone..
Together we flatten the curve

If you like this analysis, please make sure to like the post!
I would also appreciate it if you could leave a comment below with some original insight.