BTC futures - top is very likely SET !

BTC futures - top is very likely SET !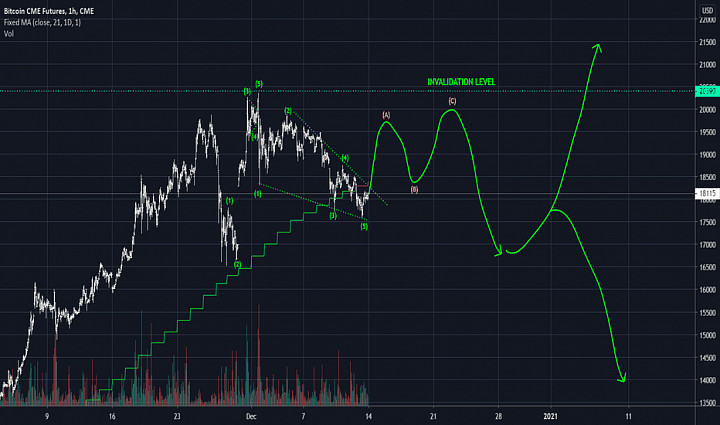 In my previous analysis, I was wrong about my eliott wave count, I was expecting bullish triangle as a wave 4, but we dropped down from the triangle and despite we didn´t invalidate my EW count on the most btc charts, my count WAS invalidated on BTC futures chart, because we dropped below top of the 1st wave.
In that case, some sort of cycle end at 20390 USD and now we are in corrective cycle. And from the top, it looks like we have a leading diagonal - first wave in downtrend cycle. This downtrend cycle could be only ABC and end approximately at 17k or it could turn into 5-wave cycle, which would mean, that we will see big correction at least to 12k.