Morning Ideas October 13, 2021
Morning Ideas October 13, 2021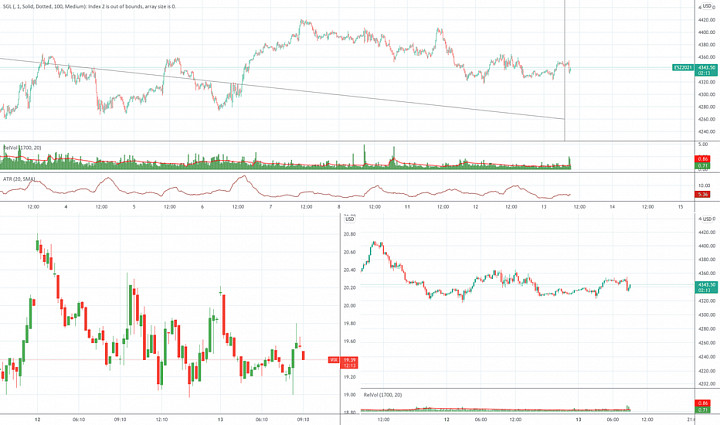 Morning Traders...

Another FOMC announcement to watch for today at 2pm eastern. Market is stuck to 4350 with low-ish volume , which is showing a 'wait and see' approach.

If i'm looking at a profile for the month or so, it appears there is some room to fill in the profile lower. I am not sure that we will do that, but I certainly dont want to be fading a move out of this area today.

This market is wound up and ready to explode. I think the catalyst for that will be the minutes, but it could certainly be before that.

As usual, when we expect volatility the best practice is to shrink your size and widen your stops. This will help you keep from getting flushed out on random 20 point swings in each direction.

I'm leaning short today.