S&P 500 Risk off environment?
S&P 500 Risk off environment?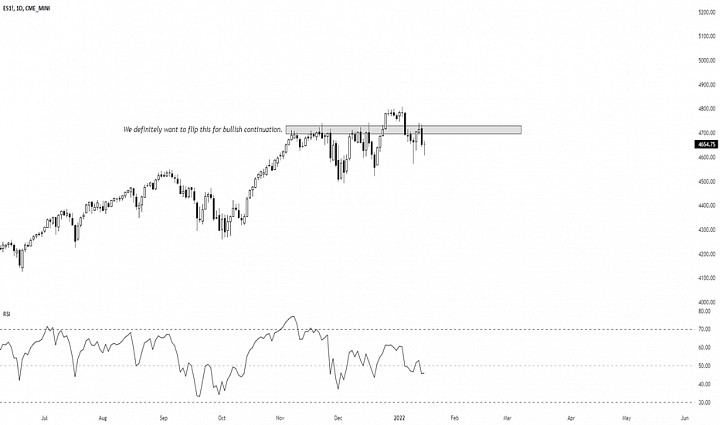 FED hikes, COVID, etc., etc. The show goes on.

IMO, it would be a very large L for the Biden administration if the stock market growth isn't sustained during his presidency, although technically, he doesn't affect it in any real way nor did Trump. Stock market dump or a full-on crisis would definitely fuel a Trump campaign.

Let's see how these hikes will really play out.

From a technical perspective, this is the line in the sand on a lower time frame.