Continuous Corn
Continuous Corn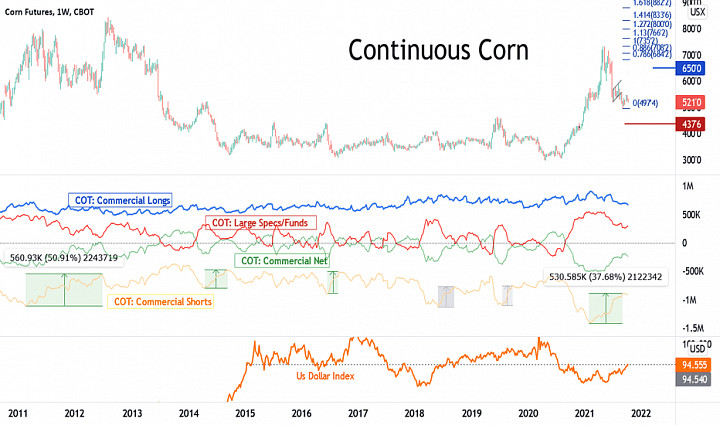 A few things for direction on Corn after report. Some bias for more upside longer term, but the market has been saying not so fast lately.

US Dollar: Usually trends lower into major China export programs (more so for beans than corn as China usually does not buy much corn ) Trends higher after export program concludes.
Some resistance ahead. A move lower would help grain exports….

COT: Commercial Net is tipping lower. Natural selling by farmer. (+)
Commercial Shorts could be reversing to add to positions, typically places a low. (+)
Commercial Longs have not been adding. Until they start adding I will remain neutral. (+/-)
Funds are adding to longs. (+)

**These indicators lag behind change in trends. But if we do trend after the report, It should help confirm a bigger picture scenario either way….