Dow Jones [YM/DJI] Potential Short: H&S + Channel Structure

Dow Jones [YM/DJI] Potential Short: H&S + Channel Structure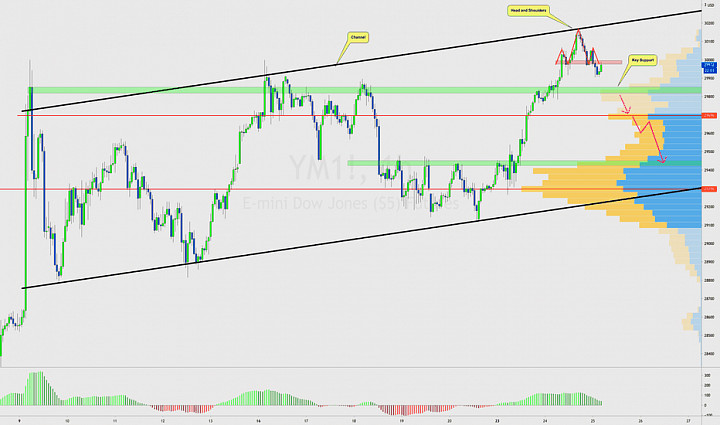 The Dow printed a bearish head and shoulders pattern at the upper channel resistance.

Potential short opportunity - Wait for confirmation.

The H&S retest at 29985 can be taken as an aggressive entry.

29900 is the next aggressive entry.

Conservative entries below 29800 with confirmation below 29700

Goodluck. Remember to like and follow for more analysis and share your thoughts in the comments!