ES - Weekly Extension - Vertical
ES - Weekly Extension - Vertical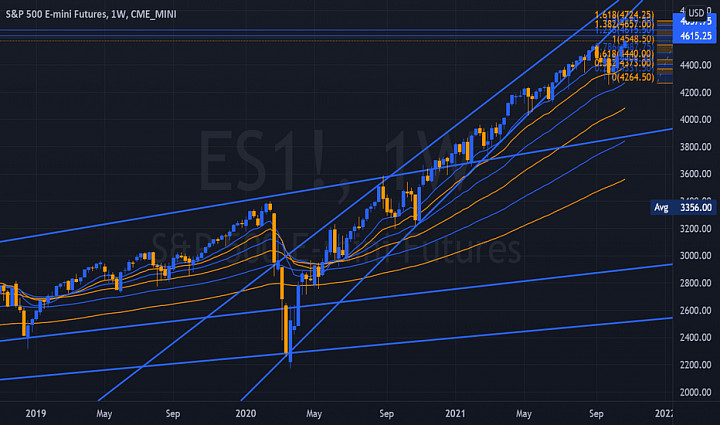 The VIX continues to support the Equity Compex Indices moving in
a Vertical Price Extensions.

VIX support, for now, remains @ 17.95.

The ES Price Objective is the 4583.

The price traded to an FR of the 4580.75 Level.

A Gap Fill would require 4558.00.

It is at this Price Level for the VIX , we can anticipate the larger
potential for a Micro Reversal.

18.75 remains the Upper Limit for the VIX presently.

Indicators ST is over-extending - Particularly the Hourly TF.