NQ - FOMC Channel Overthrow 15Min
NQ - FOMC Channel Overthrow 15Min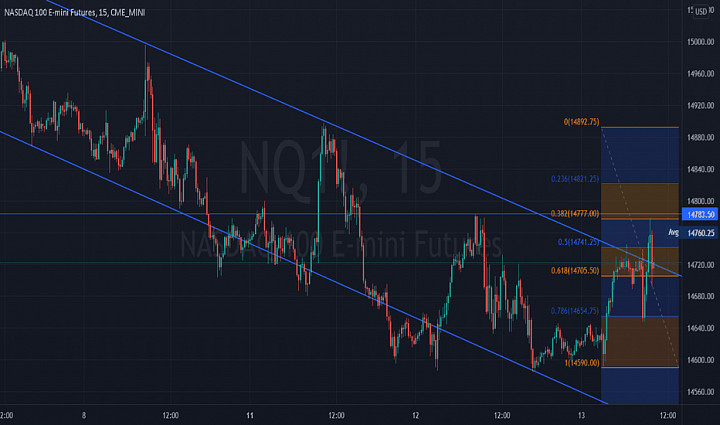 FOMC Days are a grind, there is a concerted effort to keep "Prices" looking
tempered.

With the anticipated Pullback to Trendline and the Gap Fills we previously
discussed, all is well for the Riggers until 2PM EST today.

AAPL's reduction in EPS Warning was telling, as the 142 we indicated would
be instrumental in determining IF the Lows would be revisited... they will.

No mention of M1 /M1X/ M2 delays... Semi's continue to hang on as best they
can into what will be a Dismal Q3.

After Floods, Fires, and Water shortages @ TSM , ASML isn't going to see anticipated
adoption of 5nm.

Today's 30 min chart swings are quite Tradeable... we've been having some fun there
with smaller size 4 - 6 CTS .

The Crude Comedy is always on Point for FOMC, can't have those items we exclude
from CPI heading higher... no sir.

We took the early Sell in CL @ 80.54 and believe we can trade down to 77.56. So far,
it's working well.

Happy Hunting, reduced size is a wise choice ahead of the Fed's denials.

We remain IN A SELL, THE WEEKLY ISN'T CONFUSED.