Futures Levels | All About Tech Earnings (NQ, ES, CL, GC)
Futures Levels | All About Tech Earnings (NQ, ES, CL, GC)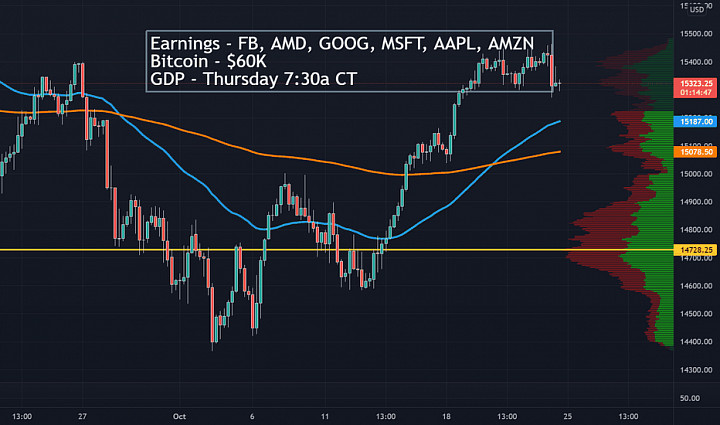 The force is strong with the market adage that strength begets strength. But this week, it will likely be all about the NQ earnings to see if it can catch up to the all-time high prints from the ES ( S&P ) & YM (Dow Jones). We get 'em all this week - FB , MSFT , GOOG , AMD , AMZN , AAPL .

In other markets, can CL get to the top of our channel around $86? Will Gold finally hold $1800? And does Bitcoin consolidate this week or make another quick crack at the $67K level.

Stay Green & Trade Like You Mean It!