ES - 4 Hour / 5% vs 4% Operators Shrugging it off
ES - 4 Hour / 5% vs 4% Operators Shrugging it off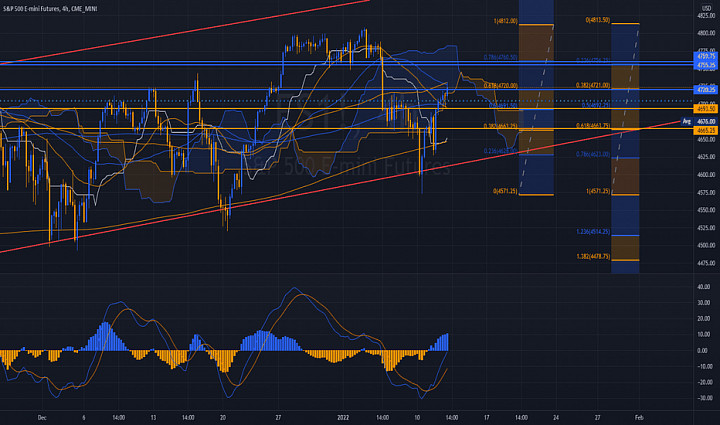 BLS Recalc whipped Inflation ...

No, it did not, in Real Terms using the prior Basis,
CPI should have been 8.3%.

And they know it.

______________________________________________


4750 will be the MAgnet, a nice round number.

It is best to wait for the 10 AM EST Reaction at present
to see how the NQ reacts to the LAager 50% at 16036.75.

Chasing here could end badly prior to EU SEssion Close.

Patience, the FED will be relating the Beige Book @ 2 PM EST
today - another important Data Point.

It will in no way, shape or form, be Good, but rather nasty.

For now, the hunt is on to run it as high as possible on yet
another ALGO-driven Grinder.