Week 49: ZSF 2021 Still bullish

Week 49: ZSF 2021 Still bullish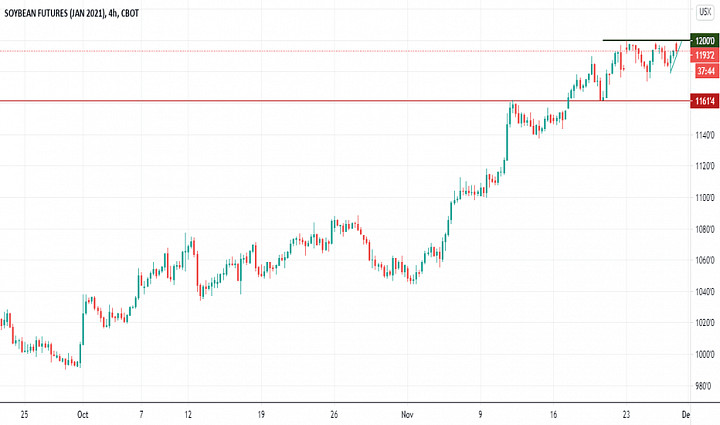 Weekly analysis for ZSF2021
Week 49: 30 November to 04 December 2020

Here is the playbook for Week 49, overall it is still Bullish .
(a) Currently on H4, the price is forming a bullish flag with $12,000 is the current Resistance Level .
(b) It may not be a straight forward bullish ; the real key level is at $11,161.50 (area).

What does this mean?
(1) If the price make a clean break on $12,000 then we put a Buy Limit at $12,000 area
(2) If the price just make a shy break on $12,000 level, then we are expecting either a False Breakout or another price compression.
(3) If the price cannot break $12,000 it is still Bullish , don't get trapped by thinking that the trend has changed. The direction is only changing after the price enters $11,161.50 and below.

Therefore, overall this week is still bullish bias; take a rational decision, don't get emotion involved.

Disclaimer:
The analysis above for educational purposes only, I do not responsible for your losses. Please adjust your own lot-sizing according to your appetite.
If you are benefiting from my trade opinion, please buy me coffee .
As always, move your SL when you are in the profit zone.