Market Finally Making a Potential Bottom
Market Finally Making a Potential Bottom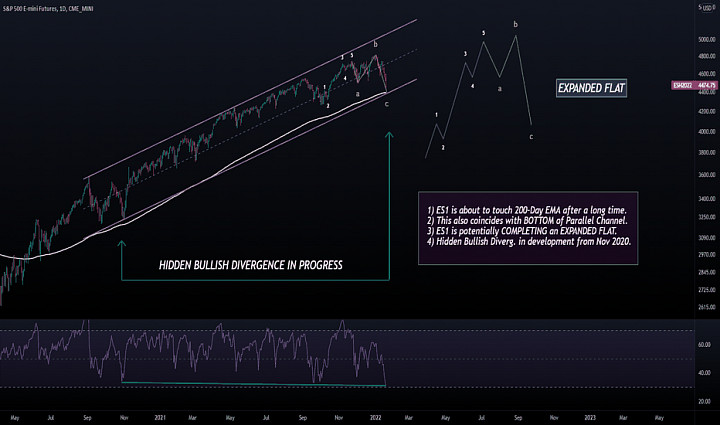 Thanks to FED & Jerome Powell for shaking market by its Roots and causing HAVOC in the market recently.

IF Stock Market doesn't stop here then we can well be in a RECESSION Territory after Breaking this Lower Low :-

Tightening
Monetary Policy
, Increasing Interest Rates, & Cutting off Asset purchases and clearing their sheet by selling Assets they are holding to increase their cash on hand.
They are pulling cash out of the system. All of this is WAY TOO AGRESSIVE approach,
that market did not EXPECT from FED
, for the MESS FED has created.
They just want to clean this MESS as soon as possible on cost of a Recession seems like it.
Rest, I have stated all the points in the chart.
Also, This is not a financial advice at all. In this idea, i am just sharing my view with the community.
Trade safely and watch out for next FED meeting or Jerome Powell interview.