RIDE ON FEBRUARY FCPO

RIDE ON FEBRUARY FCPO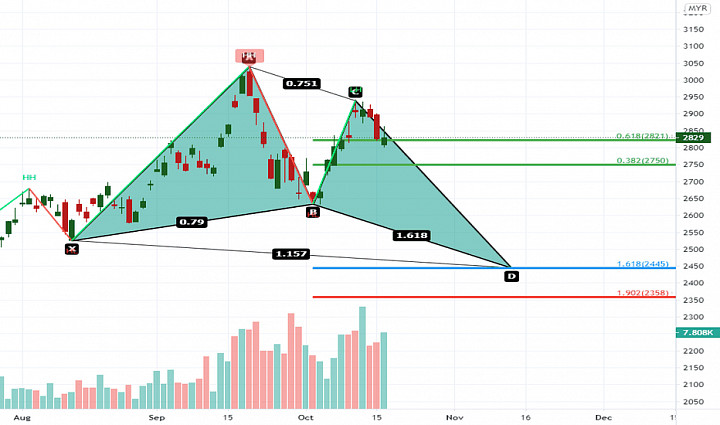 This is my POV for FCPO using FEB Contract.

1. Butterfly patern which indicates the entry point at the blue line.
2. Red line is for my SL decision.
3. Gonna wait to sell at the greener line.

This is not a buy call, just a 2 cents POV from mine. Analyze and trade at your own risk.

Anything you can pm me or drop your thoughts below. Let's discuss !

Follow my fb page at : Lami Academy for fb live session every weekdays (1245pm & 11pm)

All the best traders !!!