LOOKING FOR EVIDENCE OF WAVE 3 COMPLETION

LOOKING FOR EVIDENCE OF WAVE 3 COMPLETION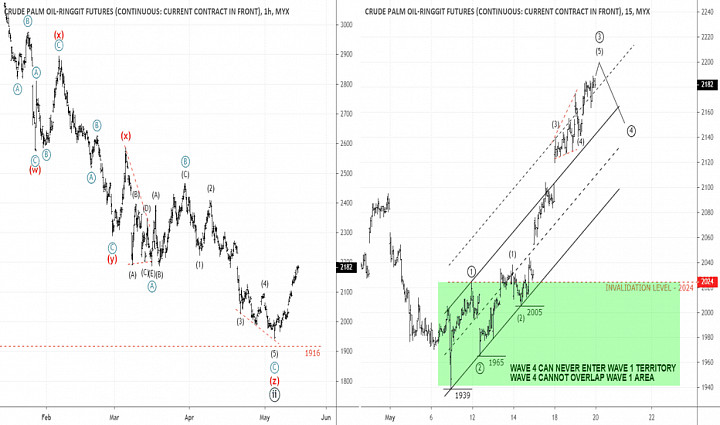 FCPO 20.05.2020
Critical level = 2024

There is a possibilities that price will go higher for last push to complete the sequence. Looking forward to see a pullback/counter trend movement in corrective fashion for wave 4 as an evidence that wave 3 has topped.

Elliott Wave rules #3
" WAVE 4 CAN NEVER ENTERS THE PRICE TERRITORY OF WAVE 1"
Invalidation level / critical level is set at 2024 based on the elliott wave rules. Breaking below 2024 level will void this analysis.

TRADING IDEA:
1. Wait for completion of wave 4 and join the bull in wave 5 for the last push in this degree.

Trade probabilities, not possibilities.